THOMAS P. COTREL
Attorney at Law
927A W Olive Ave.
Burbank, CA 91506
(818) 841-4650
(818) 841-2721 (fax)


California State Bar license #117853

EDUCATION:


Some useful links: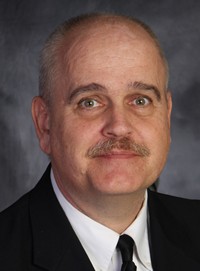 I've been practicing in Burbank since 1988

My work focuses in:
FAMILY LAW - Marital dissolution, child support, custody and related issues

CRIMINAL, DUI and TRAFFIC TICKET Defense

PERSONAL INJURY and accident cases

CIVIL and CONTRACT DISPUTES
My rates are reasonable and your injury case is handled on a contingent fee basis - I don't get paid until the case is won. Initial consultation on a non-injury matter is only $50.00. If needed, I make housecalls.
I've handled jury and court trials, criminal appeals, and judicial arbitrations.
NOTE TO ANY LAWYERS VIEWING THIS PAGE:
If you need assistance with appearances, depositions, or other contract projects. I can work with you on either an hourly or fee-split basis.
If I can be of help, please contact me at (818) 841-4650. My office is located at 927A W Olive Ave., Burbank, CA, 91506 (nearest cross street Victory).
"burbanklaw.com" and this site, copyright 1997,1999,2016 by Thomas P. Cotrel. All rights reserved.